Description:
Hybrid Managing Assaultive Behavior Training (MAB/AB508/SB1299) with Skill Session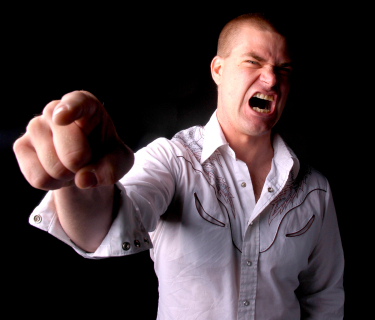 This course is in compliance with the following California state laws
Section Title 22 of the Health and Safety Code

Section 1257.7

Section 1257.8

AB-508

SB-1299
If you read the below link you will find ABSOLUTELY NOTHING that states an employee must attend a specific amount of hours of training. An "Initial or Renewal" course is also something NEVER MENTIONED in the AB508 California State Law and absolutely doesn't exist, this is something some employers seem to think is required by California State Law. You also won't find anything on how the information must be delivered to employees in order to be compliant and avoid suspension.
Click here to read about the California AB508 Law: AB508 and SB1299 requirements
This course will be completed in 2 parts in order to complete training and be issued a completion card, You must read the information known as part 1 (PowerPoint) and reply to the email that has the PowerPoint attached to it before you come in for part 2 (Skill Session). If you do not reply to the email with the PowerPoint you WILL NOT be allowed to enter the course.
The instructor will not review the information during the class but will answer any questions you may have in regards to the PowerPoint.
Read the PowerPoint we send to you by email in order to be able to enter the class and pass the multiple choice test. YOU MUST REPLY TO THE POWERPOINT EMAIL AND READ THE INFO BEFORE COMING OR YOU WILL NOT BE ALLOWED TO ENTER THE COURSE.
Come in on the specified date and time you registered for to conduct the multiple choice test and perform the hands-on portion (Skill Session). AGAIN, THIS IS COMPLETED AFTER YOU READ THE POWERPOINT SENT TO YOU BY EMAIL AND REPLY LETTING US KNOW YOU RECEIVED IT.

After successful completion of the multiple choice test and practicing the hands-on portion of the course, you will be issued your completion card for the (AB508/MAB/SB1299) Management of Assaultive Behavior.

The PowerPoint information is an automated email sent to you AFTER payment has been submitted, if you do not receive it within 1 hour after payment has been submitted please contact us by email through our Form Submission on the home page of the website.

Show the instructor your reply to the PowerPoint when you arrive to class.
Private appointments are available for this course, total cost is $100.00 (Contact us to schedule an appointment)
This course is the same as you sitting in a regular classroom based course but instead you complete the lecture portion on your own time before coming to class. The instructor shows you the hands-on portion and you will then practice with them or other course participants.
Save A Heart CPR is not responsible for your employer, registry or any other type of entity who will or will not accept our completion cards. Our course covers the required subject matter required by the state of California.
Convenience is everything!
* Please understand this is a learning environment and we wish everybody to have an uninterrupted experience, we would appreciate leaving children and infants at home. If you arrive with a child you will be unable to enter the course.
You must read the Cancellation Policy before you submit your payment, by registering for a course and submitting payment you agree to all terms listed.
Please use the provided link: Cancellation, Reschedule, Refund, Credit Policy